Ardisia Bospremium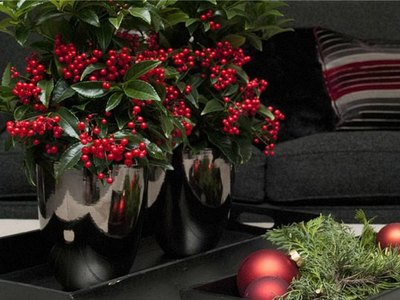 Ardisia Bospremium Facts
Ardisia Bospremium, Ardisia crenata 'Bospremium', is a cultivar of Ardisia crenata, or Coralberry. Ardisia crenata is also known by many other common names. including Coral Bush, Coralberry Tree, Hens Eyes, Spiceberry, Coral Ardisia, and Christmas Berry. Ardisia crenata is sometimes called Redberry, but this is not to be confused with Vaccinium vitis idaea, which is also called Redberry, but more prominently known as Lingonberry. There are other Ardisia crenata cultivars, , for example, Ardisia crenata 'Alba'.
Ardisia Bospremium Farms
It may be possible to find any ardisia bospremium farms near your location. We have built a map that will show all of the berry farms in our directory!
Ardisia Bospremium Stories
This RSS feed URL is deprecated
[ story ]
Coralberry extract could offer better asthma treatment
Now, researchers from the University of Bonn in Germany are looking into the possibility of using a substance extracted from Ardisia crenata, which is more commonly known as "coralberry" or "Christmas berry," in the treatment of asthma. Coralberry is a ... Medical News Today [ story ]
Asthma researchers test substance from coralberry leaves
The coralberry is no outstanding horticultural beauty during most of the year. But this changes in the winter months—it forms striking, bright red berries, which make it a popular ornamental plant during the holidays. Nevertheless, the scientists ... Medical Xpress [ story ]
Photo - Lisa J. Miner - Plantilus.com