Paper Mulberry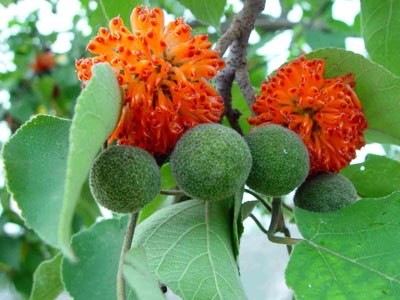 Paper Mulberry Facts
The binomial name for Paper Mulberry is Broussonetia papyrifera. Also known as Dak, Halibun, Kalivon, Kozo, and Tapacloth.
Paper Mulberry Farms
It may be possible to find any paper mulberry farms near your location. We have built a map that will show all of the berry farms in our directory!
Paper Mulberry Stories
The paper mulberry coevolved with soil microbes to humanity's benefit
[ story ]
The paper mulberry tree can nourish itself and the surrounding soil
[ story ]
Women more prone to pollen allergy: Dr Ishaq
[ story ]
Photo - Exotic Plants - Knysna, South Africa