American Nightshade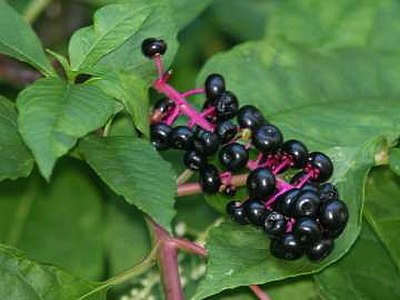 American Nightshade Facts
American Nightshade is another name for Pokeweed. The binomial for Pokeweed is Phytolacca americana. Pokeweed is called by many other common names.
American Nightshade Farms
It may be possible to find any american nightshade farms near your location. We have built a map that will show all of the berry farms in our directory!
American Nightshade Stories
A forgotten food of the American South
[ story ]
Weekend plantings: Furcraeas are kissing cousins of Agaves
[ story ]
Ozark Cuisine Takes Center Stage At Bulrush, Set To Open This Spring
[ story ]
Photo - Garry Kessler in Nature Notes - The Westborough News - Westborough, Massachussetts